New Hampshire Community Loan Fund, Concord, NH
$5.5 Million Awardee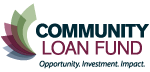 They couldn't know it at the time, but when the Community Loan Fund made its first loan in 1984, it found its true calling and began transforming a sector of New Hampshire's economy that was not just underserved but unserved.
The loan was made to thirteen families facing eviction from their manufactured housing park in Meredith Center when the park's owner decided to sell the property to condominium developers. Although the families wanted to buy the park and run it themselves, their loan request was turned down by five banks.
"It seemed really unfair what was happening to them," says Juliana Eades, the Community Loan Fund's president since 1984. "We were completely about trying to help those folks keep their homes."
Using financing from the Sisters of Mercy, the fledgling Community Loan Fund provided a loan to help the newly formed Meredith Center Cooperative buy their park. But it soon discovered that Meredith Park was hardly the only manufactured housing community to face the threat of eviction. "We realized that this was happening all over New Hampshire and all over the country," Eades says. "And so we set out to do something systematic about it."
That marked the beginning of the Community Loan Fund's Manufactured Housing Park Program, which offers loans and technical assistance to help residents buy and manage their parks as cooperatives. Since 1984 the program has enabled 93 manufactured housing communities throughout New Hampshire to convert to resident ownership.
And resident ownership is only part of the strategy. Having seen buyers of manufactured homes victimized by archaic and costly financing, the Community Loan Fund launched the Cooperative Home Loan Program in 2002. The program—the first of its kind in the United States—provides affordable fixed-rate mortgage loans for homebuyers in resident-owned communities. The Community Loan Fund will use its Wachovia NEXT Award to expand the program and to demonstrate to a wider audience how mainstream mortgage lending can serve this market.
The Community Loan Fund's pioneering work over the past 25 years has been driven by a deep knowledge of its market and an approach that is at once pragmatic and visionary. "Because we're on the ground, we are listening to people worry about things, and then we see that there's a systematic problem," Eades says. "So we look at how we can do something practical that helps people solve their problem but also creates a systems change that will mean other low-income people in other places won't have that same problem later. We look at how we can change the system while being helpful right in the moment."