The 2008 Awardees
The 2008 awardees of the Wachovia NEXT Awards for Opportunity Finance were: IFF, $5.5 million Award; Homewise, $2.75 million Award; Federation of Appalachian Housing Enterprises, Inc., $25,000 Innovation Award; Syracuse Cooperative Federal Credit Union, $25,000 Impact Award; Coastal Enterprises, Inc., $25,000 Financing Award; and Low Income Investment Fund, $25,000 Advocacy Award.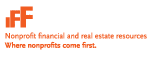 "This award ensures that more nonprofit corporations in the Midwest will receive the critical financing they need to maintain and improve the facilities they depend on to continue providing much-needed services," said Trinita Logue, President & CEO of IFF, and recipient of the 2008 $5.5 million award.
IFF, based in Chicago, received the $5.5 million award. Founded in 1990, this rapidly growing CDFI has financed or developed hundreds of nonprofit-owned facilities and real estate projects across the state of Illinois. These projects include child care centers, charter schools, affordable and supportive housing, health clinics, arts and cultural centers, and others that, combined, serve more than 700,000 low-income and special needs clients each year. As the Midwest's largest CDFI dedicated solely to meeting the real estate needs of nonprofits, IFF has distinguished itself through the scale, creativity and discipline of its lending. IFF has recently moved to extend beyond its home state of Illinois by providing its specialized financial and consulting services to nonprofits across a five-state region: Illinois, Missouri, Iowa, Indiana, and Wisconsin.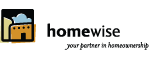 "This validates our work in the community and our efforts to bring opportunity finance to people and neighborhoods that might not otherwise receive these financial benefits." said Mike Loftin, Executive Director of Homewise, and recipient of the 2008 $2.75 million award.
Homewise, Inc., located in Santa Fe, received the $2.75 million award. Founded in 1986, this innovative CDFI has made loans to help over 1,200 households buy and improve their homes and provided homeownership education to more than 3,000 people in the New Mexico market. Its user-friendly HomeSmart™ program is designed to help low-and moderate-income families build long-term financial wealth and security by fostering successful homeownership. The organization's comprehensive array of customer-focused services include: classes on home improvement and repair; one-on-one counseling; fully underwritten, fixed-rate loans; dedicated real estate brokers; development and sale of new, affordable homes.
Federation of Appalachian Housing (FAHE), based in Berea, K.Y., received the Innovation award for its pioneering application of Low-Income Housing Tax Credit (LIHTC) financing in rural areas. In less than two years, FAHE Capital – a new FAHE line of business – has successfully used LIHTCs to bring more than $17 million in private equity investments to develop affordable rental units in rural communities. A huge accomplishment: LIHTCs historically have been used in cities, seldom touching rural communities. The $17 million equity leveraged an additional $4 million, bringing total new investments to more than $20 million. Through its inventive use of LIHTCs, FAHE is creating an immediate impact on the development of affordable rental homes in rural areas, emerging as a true leader of the opportunity finance industry in INNOVATION.
Syracuse Cooperative Federal Credit Union, based in Syracuse, N.Y., was awarded the Community Impact prize for countering payday and predatory lending while growing city-wide. Since 1982, Syracuse Cooperative Federal Credit Union has invested more than $65 million in low-income urban neighborhoods, fostering first-time homeownership for low-to moderate-income borrowers and increasing the availability of affordable housing. In the past two years, this outstanding CDFI has made nearly 100 payday-alternative loans, lent more than $2 million in predatory-alternative mortgages and provided housing and credit counseling to 300 low-income individuals. Started by visionary community activists and now a city-wide institution valued at $14 million in assets, Cooperative Federal is a true leader in COMMUNITY IMPACT.
Coastal Enterprises, Inc (CEI), based in Wiscasset, Maine was selected for the Financing award due to its pioneering use of New Markets Tax Credit (NMTC) funds to attract new investors and to build new delivery channels for responsible finance. In 2006 and 2007, through its unique approach to the NMTC allocation, CEI attracted 30 new sources of private capital to distressed rural communities in Maine, northern New England and upstate New York. And CEI also gives other, smaller CDFIs access to this financing through its innovative free-sharing, working partnership program. NMTC is a place-based tax credit, stimulating investment in low-income communities and helping create jobs. CEI's unique, successful approach to NMTC funds – which brings in new investments and provides smaller CDFIs access to this funding – serves as a replicable model for the opportunity finance industry, demonstrating real leadership in FINANCING.
Low Income Investment Fund (LIIF), based in San Francisco, C.A., was selected for the Advocacy award for its vision and leadership in the creation of a unique funding stream for opportunity finance through the Capital Magnet Fund. Working with OFN and other CDFIs, LIIF took a lead role in advocating for the Capital Magnet Fund. Signed into law earlier this year as part of the Housing and Economic Recovery Act of 2008, the Capital Magnet Fund has the potential to bring hundreds of millions of dollars in new funding to the opportunity finance industry and nonprofit housing developers. LIIF recently opened a policy office in Washington, D.C., to increase its presence with Congress and to become even more involved in day-to-day advocacy on key national policy issues that serve to boost opportunity finance. For excellent work in championing the development of CDFIs, LIIF received the award for ADVOCACY.