2009 Awardees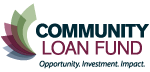 New Hampshire Community Loan Fund
$5.5 Million Awardee
They couldn't know it at the time, but when the Community Loan Fund made its first loan in 1984, it found its true calling and began transforming a sector of New Hampshire's economy that was not just underserved but unserved.
The loan was made to thirteen families facing eviction from their manufactured housing park in Meredith Center when the park's owner decided to sell the property to condominium developers. Although the families wanted to buy the park and run it themselves, their loan request was turned down by five banks.
Read more about the Community Loan Fund.
Federation of Appalachian Housing Enterprises
$2.75 Million Awardee
By just about anyone's standards, the Federation of Appalachian Housing Enterprises (FAHE) could have been considered a highly successful CDFI back in 2004.
Founded in 1980 to reduce systemic poverty in Central Appalachia by improving housing and creating economic opportunity, FAHE had established itself as an innovative mortgage lender as well as the leader of a member-based network of more than 40 community agencies dedicated to providing housing solutions to families throughout the region.
Read more about the Federation of Appalachian Housing Enterprises.
Citizen Potawatomi Community Development Corporation (CPCDC), based in Shawnee, Oklahoma was awarded the Community Impact prize for achieving a high volume of community outcomes relative to its peers, designing and implementing an effective impact tracking system, and regularly using their impact data to enhance their programs. CPCDC provides an impressive array of high-impact programs and services, including business loans, credit builder loans, an Individual Development Account (IDA) savings program, and financial literacy counseling. Serving all Native Americans in Oklahoma and Citizen Potawatomi Tribal Members Nationwide, in the past three years CPCDC made 80 business loans totaling nearly $5MM, provided 5,850 hours of business development training, and provided customized business consultations to more than 2,300 Native Americans. In 2007 CPCDC launched a comprehensive Community Impact Tracking System which allows management to track outcomes and client feedback. CPCDC is a high impact lender that has demonstrated that it is a leader in COMMUNITY IMPACT.
The Advocacy award recognizes Newberg, Oregon-based Community and Shelter Assistance Corporation's (CASA of Oregon) advocacy work on behalf of farm workers and other low-income populations in the state of Oregon. CASA of Oregon's policy successes include obtaining state tax credits and set asides for farm worker housing in Oregon. More recently, CASA of Oregon turned its advocacy efforts to manufactured housing, establishing a Manufactured Housing Park Conversion Program predicated on the New Hampshire Community Loan Fund model and successfully advocating the state legislature for the inclusion of nonprofit, limited equity cooperatives as owners of manufactured housing parks. It also helped obtain a $10MM set aside in the Oregon Affordable Housing Tax Credits to help these cooperatives finance the purchase of parks. Finally, CASA of Oregon helped bring private sources of capital to the table to take advantage of the tax credits and finance the housing. For excellent work in championing the causes of farm workers and other low-income populations in Oregon, CASA of Oregon received the award for ADVOCACY.
San Francisco-based Pacific Community Ventures (PCV) received the Innovation award for its work in providing health care access and financial literacy training to business owners and their low/moderate income (LMI) employees, and for providing impact measurement services to other social investors. The first community development venture capital fund in California, PCV has an innovative "360 degree" approach to rebuilding California's LMI communities that goes well beyond providing financing to stimulate business development. PCV developed a platform for the delivery of financial literacy education to LMI employees of businesses located in and hiring from LMI communities. In 2008, PCV piloted the VidaCard, an innovative, market-based approach to providing California's uninsured low-income workers with convenient and affordable basic medical care. In 2000, PCV developed InSight, a system that measures the social impact of its investments. In 2005, PCV made InSight available to other social investors and is now providing it to pension funds, fund managers, and foundations to help these investors demonstrate their community impacts. For these creative programs that significantly increase the impact of its financial investments, PCV received the award for INNOVATION.
Headquartered in New York City, Seedco Financial Services, Inc. (Seedco Financial) was selected to receive the Financing award for its post-Hurricanes Katrina and Rita business lending program in Louisiana. Building on its successful emergency loan program in New York City after September 11 and in a number of other emergency lending initiatives, Seedco Financial piloted a $500,000 business lending program in New Orleans which grew rapidly, reaching $8MM in loan originations in only two years. The program has since grown into a $26MM statewide economic development initiative that includes an innovative and flexible financial product, effective technical assistance provider network, and loan capital from a wide range of public and private sources. Seedco Financial's ability to attract millions of dollars of loan capital from Federal, state, and local governments, and a consortium of banks and credit unions, was key to its success. For its work in quickly raising an impressive volume of capital and deploying it to businesses in hurricane-affected communities throughout Louisiana, Seedco Financial is a recognized leader in FINANCING.