Connect with Awardees
Past NEXT Awardees have great insight and perspective on how to be a NEXT-level CDFI—and they want to share their thoughts with you! They're also available to connect with you to discuss the NEXT application process—see below for their contact information.
You can also listen to information calls with past Awardees, who will talk about their experiences with the multi-million dollar and $25,000 awards. Each call will be lead by Mark Pinsky, OFN's President and CEO, and Member of the NEXT Awards Selection Committee, and feature past NEXT Awardees, as well as a question-and-answer session.
"

We applied for the recognition of being NEXT because we believed in our team's vision for a new way to deploy capital. Implementing that vision is a whole lot more hard work than responding to the NEXT opportunity, but the real payoff has been the acceleration of that hard work with some considerable lift from the recognition and validation that the award brings.

"
"

The NEXT award is the most significant honor received by our organization, it has and continues to open doors and provide opportunities that help us meet our mission

"
"

The application process provided our staff with valuable insights, giving us renewed awareness of the strength of our work—to have that confirmed by our peers with the NEXT award was icing on the cake!

"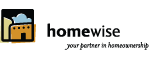 "

The NEXT Award was catalytic for IFF's regional expansion. With it, IFF was able to hire three staff and open an additional office. But most importantly, the capital allowed us to lend broadly across the region and quickly establish a meaningful presence as a partner for providing financing solutions to local nonprofits.

"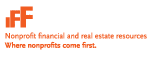 Following is additional information from another past Awardee:
"

It took us three rounds before we won the NEXT Award. The feedback was useful each time. Keep trying; you never know who the competition will be. The honor was useful to us even at recognition levels short of the big prize.

"